Hello and Welcome to the wonderful world of Mindful Reiki, a modern self-empowering Reiki system. I teach Reiki courses for women here in North Hertfordshire and Pembrokeshire.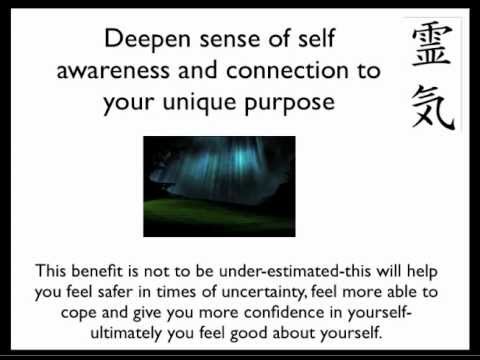 Click the arrow to watch a short video on 7 of the Amazing Benefits of Reiki.
Now you may be wondering, "What makes Mindful Reiki special?"
Well if you've done any searching around the internet you probably have a general idea as to what Reiki means and what it offers, which of course is also described on this site, so lets begin by taking a closer look at whether Mindful Reiki should be Your Reiki of choice;
I  run mainly women only classes. The reasoning for women only is not about the exclusion of men but more about learning the skills of Reiki from a female perspective to enhance your life and our lives as women by learning to use and embracing our inner strength and power as women in this pivotal time in our evolutionary history.
The mixed classes will offer both male and female perspectives for enhanced integration of the two energies which are in everyone.
Read more about it HERE=====>Why Just Women/Feminine Power?  
The key difference between Mindful Reiki and any other Reiki system is that you will have not only plenty of experience of healing but also you will learn exactly how and why Reiki healing works!
Simply stated, if you want to learn Reiki to empower yourself, your life and connect with your inner strength and come together with like minded people using a relaxing and modern form of the Traditional system then Mindful Reiki has been created with you very much in mind. And I very much look forward to sharing time with you.
Click this link to access the bookings page and get more details on our Reiki courses
Testimonial:
"Ally is very caring, intuitive, and supportive with a lovely sense of humour.I'm eternally grateful to Ally as our conversations and sessions lit a fire inside of me to learn transformative tools to create lasting change in myself and others.My spiritual awakening began with our first Reiki session.Thank you Ally. Knowing you has truly changed the course of my life."
Rachel

                   What is The Message of Mindful Reiki?                     
The message for the Mindful Reiki System is one I am sharing with the world in this and other teachings and it is this:
"In truth an awareness of our connection to the 'universe' is natural and our resistance to this is born out of misunderstanding the nature of separation and unexamined ideas of the human condition."
By understanding that there is no separation from the 'universe' whatever that is for you, you can gain a core inner strength filled with confidence , self awareness, joy and creativity.
Through her Reiki teachings Ally focuses on women and their natural inner strength ensuring you understand how complete you are, that you are not broken, that you have never been disconnected from the source of your being and that far from being isolated and lonely, you are connected and supported by the source which guides each of us on our journey so you can live from your highest potential.
What will you get from Mindful Reiki?
Mindful Reiki system offers you:
* A system of self awareness that de-clutters your mind empowering you to create healthier habits
* A more natural and deeper sense of self awareness and connection to your true purpose
*  An enhanced free flowing creativity which helps you find solutions to challenges you face
* A more enriched connection with the people around you with emotional resilience and ease
* Liberating tools and understandings that you can use in your life each day
* An abiding and constant state of your own self esteem and limitless worth
* Access to healing energy that can heal illness
and so much more that is beyond words of course…
Sound amazing?  It is.
Can you do it?
Definitely, as sure as you're reading this right now!  are you curious? inquisitive? wanting something more?  Yes? and Yes, you  might feel a nervous excitement about something new but I believe it will be the best thing you ever did.
You can Read my story===> HERE
I hope that you will come along and enjoy some time for yourself in amongst your busy life and allow me to guide through a wonderful system and approach to life that I know, will empower you and carry you forward in your life.
To find out more about Mindful Reiki just click here =>Mindful Reiki Courses
Please use the contact form to contact me, call 07481843605 if you have any further questions, or sign up for any special offers and use the discount codes to book for further dates in 2016-17
I do hope you enjoy looking round this site and find what you are looking for,
with kindness,
Ally
 Reiki Courses in Hertfordshire/Bedfordshire – Reiki courses for women
MindfulReiki.co.uk