Welcome to Reiki One
Welcome to Reiki One courses and Mindful Reiki which is Reiki courses for women only. (Click here to read more about why just women?)
All our Reiki courses are based on tried and tested methods which give you the chance to experience, take part and enjoy something truly wonderful: a weekend just for you, to learn a new life long skill, relax, to give healing and very importantly to receive healing for yourself.
In essence, it is available to learn and practice for any willing student.If Reiki is about anything, it is about you and your journey to health, spiritual awareness, wonderful relationships and abundance in your life.
All courses are small classes, taught by Ally with 10 years Reiki experience and are held at 47 Lindsay Avenue, Hitchin, Herts.  (Click here to see a map)
Giving You Everything You Need
Our Reiki One courses will ensure that you learn the hand positions, Reiki ideals and Reiki Attunements ensuring you get everything you need to get the most from your Reiki One course.
Having a medical background as a Dentist when I was first taught Reiki I was in wonder and also in some confusion at how easy and natural healing seemed to be, how I could 'sense energy' in new ways. Though I did not know what any of it meant at the time the experience was undeniable.
Reiki One courses are all about giving you the experience of Reiki as well as a well rounded understanding of Reiki itself and of course it doesn't have to end there.
In short, Reiki healing is relaxing to give and receive for everyone and by the first lunchtime on Reiki One you will have given your first healing session and ,I promise, you will be amazed at the effects.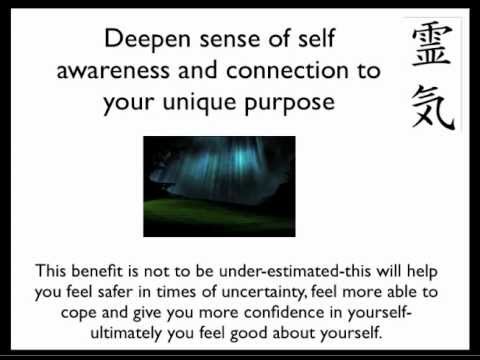 Click play to watch a short video on 7 of the Amazing Benefits of Reiki.
Testimonials:
"In 2005 I had my first ever experience of Reiki, a session with Ally. It completely blew me away as I'd never experienced anything like it before! As soon as she placed her hands on me I saw rich, vibrant colours, and various images floated through my mind. It was incredible to feel the energy pulsing and moving around my body throughout the session. The emotional pain of some of my childhood events began to be released. It was as if dark smoke was leaving through my chest. It was wonderful to heal without having to talk about it and analyse everything that took place. I went on to have to many more sessions with Ally, each one taking me deeper and deeper inside of myself, allowing more healing to take place. Thank you Ally"
Rachel
"Ally is very caring, intuitive, and supportive with a lovely sense of humour. I'm eternally grateful to Ally as our conversations and sessions lit a fire inside of me to learn transformative tools to create lasting change in myself and others. My spiritual awakening began with our first Reiki session. Thank you Ally. Knowing you has truly changed the course of my life. "
R.L. Herts
Important Notice
In January and February Reiki One courses are just £85.00.  We have only 3  places left on each course so please book your place or call me on the number below to make sure that you don't miss out.
REIKI ONE COURSE DATES:
All January and February courses are a New Year offer at £85.00
Special Offer: JANUARY 10-11th weekdays ===> Click for Booking details

Special Offer: JANUARY 26-27th weekend ===> Click for Booking details

Special Offer: JANUARY 28-29th weekdays ====> Click for Booking details

Special Offer: FEBRUARY   23rd-24th (weekend)====> Click for Booking details

Special Offer: FEBRUARY 21st-22nd weekdays =====> Click for Booking details

MARCH  7-8th weekdays ====> Click for booking details
MARCH 9-10th weekend ====>Click for booking details
MARCH 21-22nd weekdays ====> Click for booking details
MARCH 23-24th weekend ====> Click for booking details
(weekday courses-9.30am-3.30pm and weekend 10-4pm)